Meeting with the Director of the Indian Statistical Institute on May 8, 2015
Director of the Indian Statistical Institute Prof. Bimal K. Roy visited Moscow with the high-level delegation from India that took part in the celebration of the 70th anniversary of the Victory in the Great Patriotic War 1941-1945. During the visit, Prof. Bimal K. Roy signed a Memorandum of Understanding on cooperation in the field of statistics between the Indian Statistical Institute and the National Research University Higher School of Economics (HSE).
Prof. Bimal K. Roy's meetings at the HSE included a talk with the Chairman of the Russian Association of Statisticians (RASt) Alexey N. Ponomarenko. Alexey N. Ponomarenko handed over to Prof. Bimal K. Roy the brochure "Prominent Statisticians Speak ..." produced by the International Institute of Statistical Education of the HSE for the RASt Inaugural Congress (read more). Among the influential statisticians who contributed to the book – heads of national statistical services, distinguished scholars, officials of international organizations – was the Chief Statistician of India Mr. T.C.A. Anant who argued that "Knowledge of statistics will increasingly become an essential element of functioning in modern times".
Mr. Ponomarenko invited prof. Roy and Mr. Anant to participate in the I Open Russian Statistical Congress which will be held in Novosibirsk on 20-22 October 2015 (http://orsc.nsuem.com).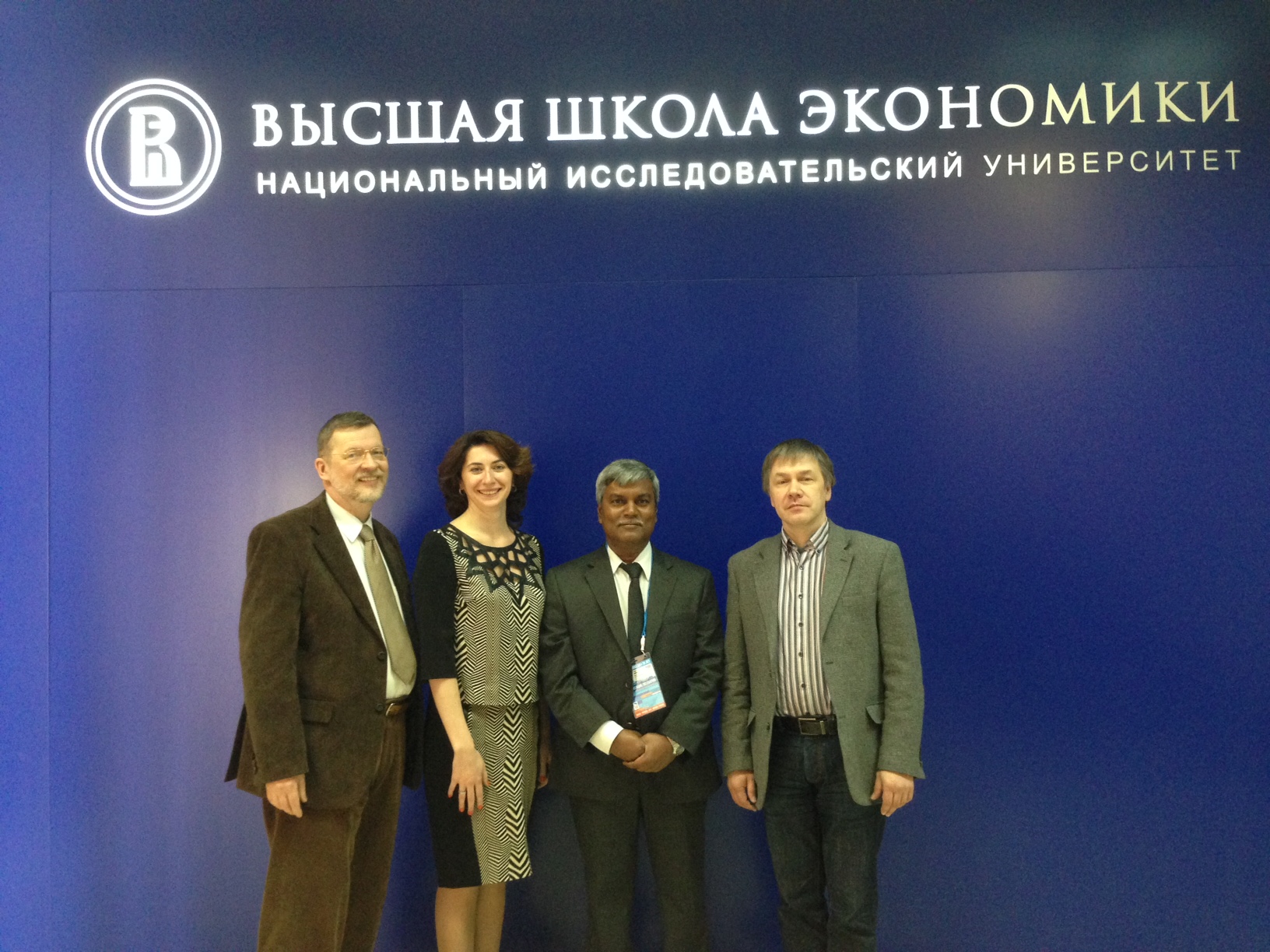 In the photo (left to right): Alexey Ponomarenko, Shivleta Tagirova (HSE), Bimal K. Roy (Indian Statistical Institute), Sergei Erofeev (HSE).