The 60th World Statistics Congress, which is help every two years by the International Statistical Institute (ISI), opens in Rio de Janeiro on July 26, 2015
ISI is the oldest international statistical organization celebrating its 130th anniversary in 2015. ISI was formally founded in 1885, during a meeting held to celebrate the Jubilee of the London Statistical Society. The initial 81 members were the elite of that era's statisticians and included both government officials and academia. Through 130 years of its existence the status of the ISI has repeatedly changed. Nowadays,it is the most respectable professional institution whose members are world`s top statisticians. Russian statisticians are also among the ISI members.
The World Statistics Congress (WSC) takes place once every two years in different countries and is organized with the support of the statistical office of the host country. This is the main activity of the ISI where all associations, committees and many members come together for one week to discuss the urgent issues of the development of world statistics. The WSC has vast programme including invited paper sessions (IPS), special topic sessions (STS) and contributed and posters sessions (CPS). Usually, about one and half thousand statisticians from around the world participate in this event.
The only WSC held in Russia was the 6th WSC, which took place in 1897 in Saint Petersburg. Holding the 6th WSC in Saint Petersburg signified the recognition of the high level of Russian statistics. The latest WSCs took place in Durban (South Africa), Dublin (Ireland) and in Hong Kong (China). The 61st WSC will be held in Marrakesh in 2017.
RASt looks forward to hosting one of the next WSCs in Russia. The 1st Open Russian Statistical Congress in Novosibirsk is a preparatory step to invite the ISI to hold the WSC in Russia.
There is a RASt delegation participating in the 60th WSC that includes Irina Eliseeva, Alexey Ponomarenko and Vladimir Afanasiev.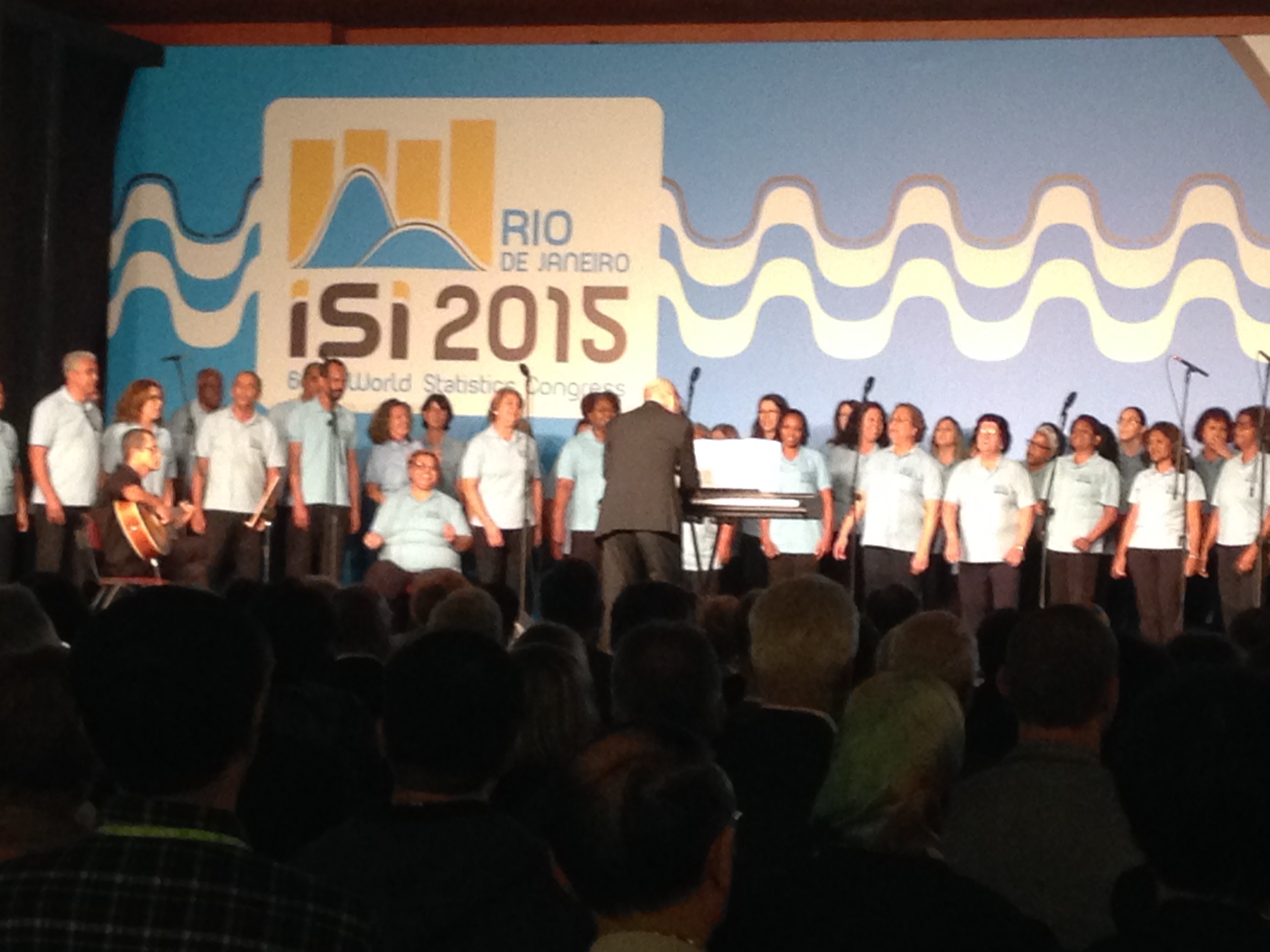 In the photo: 60th WSC Opening ceremony. A chorus of Brazilian Statisticians welcomes the WCS delegates.