July 22, 2015 – Conference of the International Association for Statistical Education (IASE2015) starts in Rio de Janeiro.
The conference brought together representatives from 26 countries for a discussion of the development of the teaching of statistical courses at all levels, from high school to doctorate studies. The issues of highest priority include improving the statistical curricula and educational method, employing advanced technologies of education, exchanging best practices.
The IASE conference is held concurrently with the conferences of other statistical associations (the Association for Official Statistics, the Association of Young Statisticians, the Bernoulli Society) that function under the auspices of the International Statistical Institute (ISI). The conferences will last for three days. Upon the completion of these conferences, also known as the "satellite" conferences, the World Statistical Congress will start in Rio de Janeiro where the delegates will discuss the common challenges faced by statistics across the world.
The Russian Association of Statisticians (RASt) is represented at the IASE satellite conference by its Chairman Alexey Ponomarenko. On the first day of the conference, A.Ponomarenko met the IASE Chairman Prof. Iddo Gal and discussed the cooperation between the two organisations. RASt Chairman invited Prof. I.Gal to take part in the First Open Russian Statistical Congress in Novosibirsk. This invitation was accepted.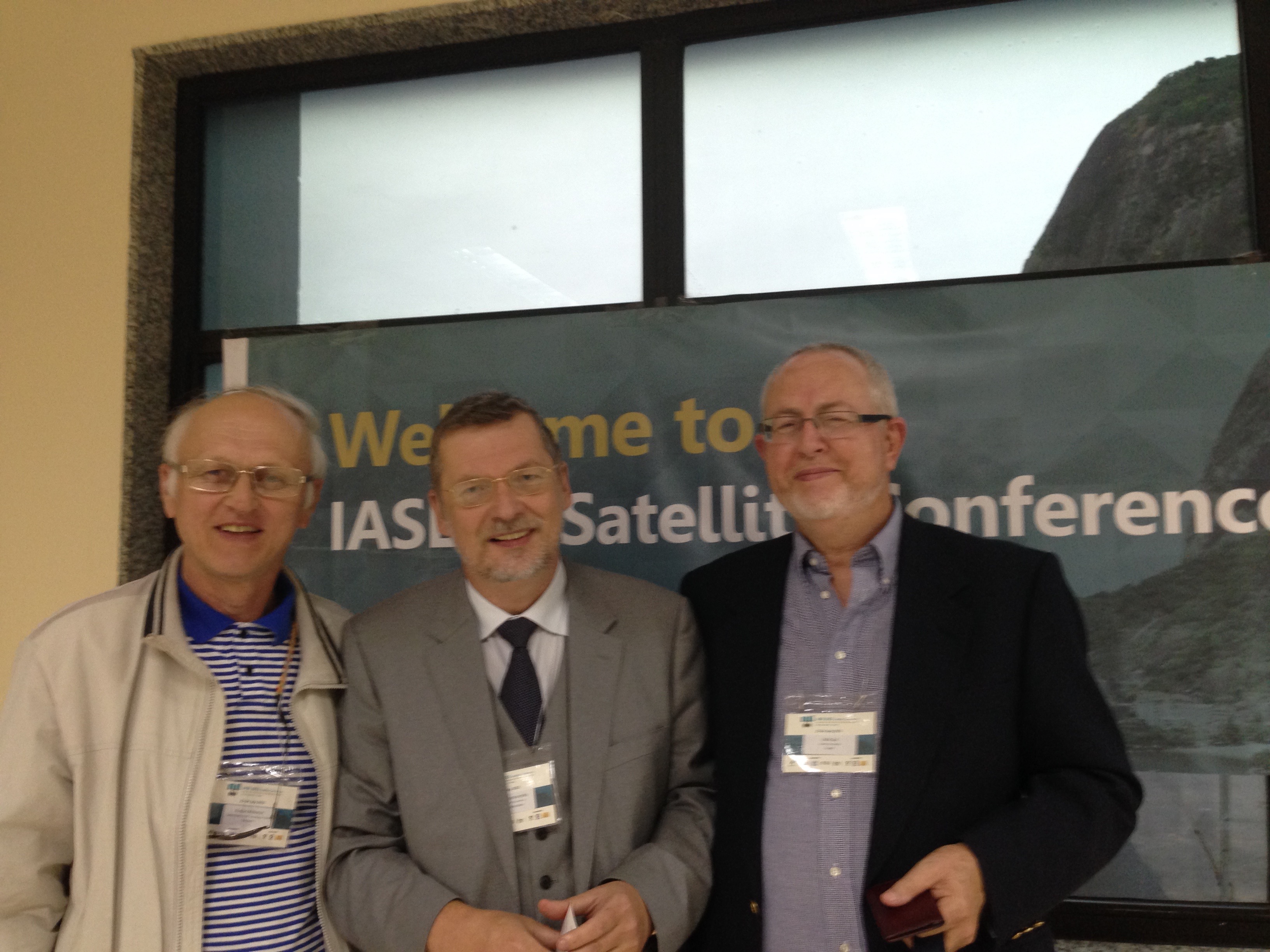 In the photo, from left to right: Prof. Ruslan Motoryn (Ukraine), RASt Chairman Alexey Ponomarenko (Russia), IASE Chairman Prof. Iddo Gal (Israel).